Yangchun Mining Company Limited Bucket Fishing Ridge Tailings Storage Facility is designed to have a final mound elevation of779mThe total storage capacity is approximately874.57ten thousandm³Effective storage capacity612.2ten thousandm³Total dam height88mThe design level of the mine is a third-class tailing pond. The existing monitoring system in the reservoir area can no longer satisfy the identification and rapid warning of safety risks in the mining area, and a more complete and comprehensive monitoring system is needed.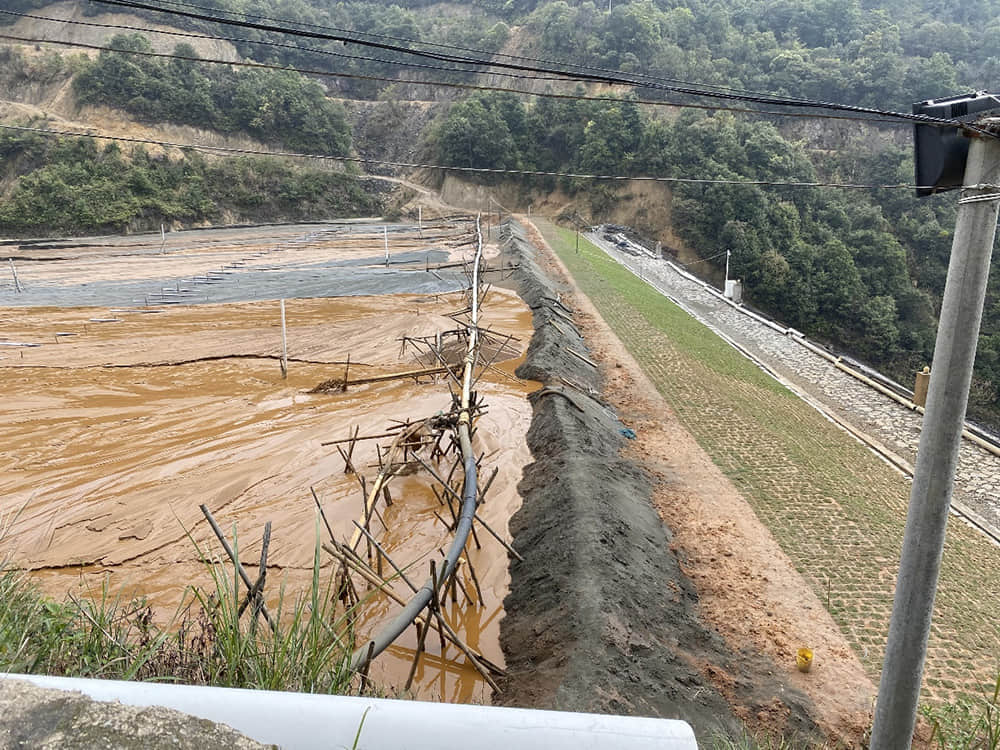 The company's technical staff led by project manager Zhu Fan in2021surname Nian4Entered late in the month, as of2021surname Nian4moon26Day, has completed the Beidou/GNSSInstallation and commissioning of surface displacement monitoring stations, dry beach monitoring stations, dip line monitoring stations, reservoir level monitoring stations and rainfall monitoring stations.
The system comprehensively integrates three-dimensional multi-source heterogeneous data such as inclined camera, laser point cloud, standard model, etc., realizes the integration of information integration, analysis and display of heaven, earth and space, and realizes the functions of comprehensive risk monitoring, intelligent risk assessment, accurate risk warning, risk trend prediction and judgment, and emergency management, etc., and meets the requirements of real-time collection, intelligent analysis, risk identification and rapid warning for the state parameters of the Barrel Jangling Tailings Reservoir and other related information. Risks are analyzed in real time, risk identification and rapid early warning.