Wuning County Dahutang South Tungsten Mine Tailings Storage Facility was designed by Chenzhou Liansheng Survey and Design Co.Designed in 2009, the total height of the tailings dam is 56m, with a total capacity of 152.9×104m³, which is a fourth-class reservoir. The initial dam is a crushed permeable rockfill dam with one-time dam construction, and the dam crest elevation is 900.0 m. The flood discharge system adopts the upstream flood dam intercepting flood + reservoir flood discharge.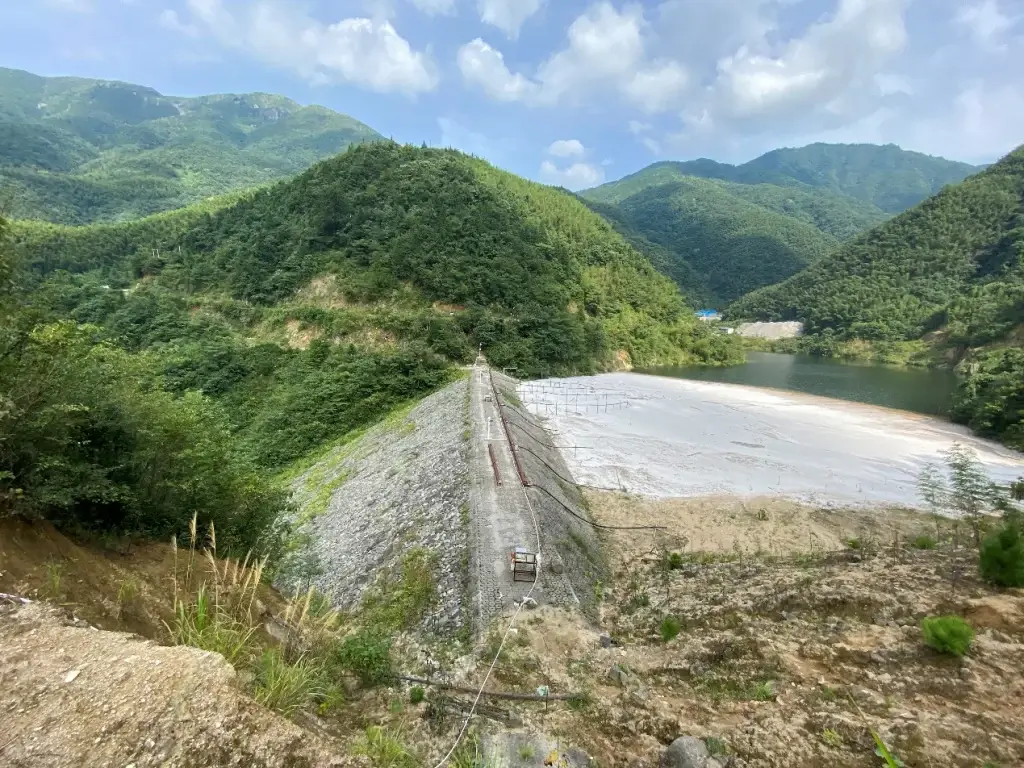 Under the leadership of Zhu Fan, the project manager, the company's technicians have completed the construction of the dam surface displacement reference station.1 set, dam surface displacement monitoring station3Sets, Dry Beach monitoring stations1 set, 1 set of reservoir level monitoring stations, 5 sets of video monitoring stations.
At present, the sites are running stably, the equipment is normal, the measured value is small, the data is stable, the results are reliable, the comprehensive monitoring results of various projects, the tailing pond monitoring system is running well, and the owner has been praised.